DELIVERING BOXES, BRANDS AND A BETTER TOMORROW.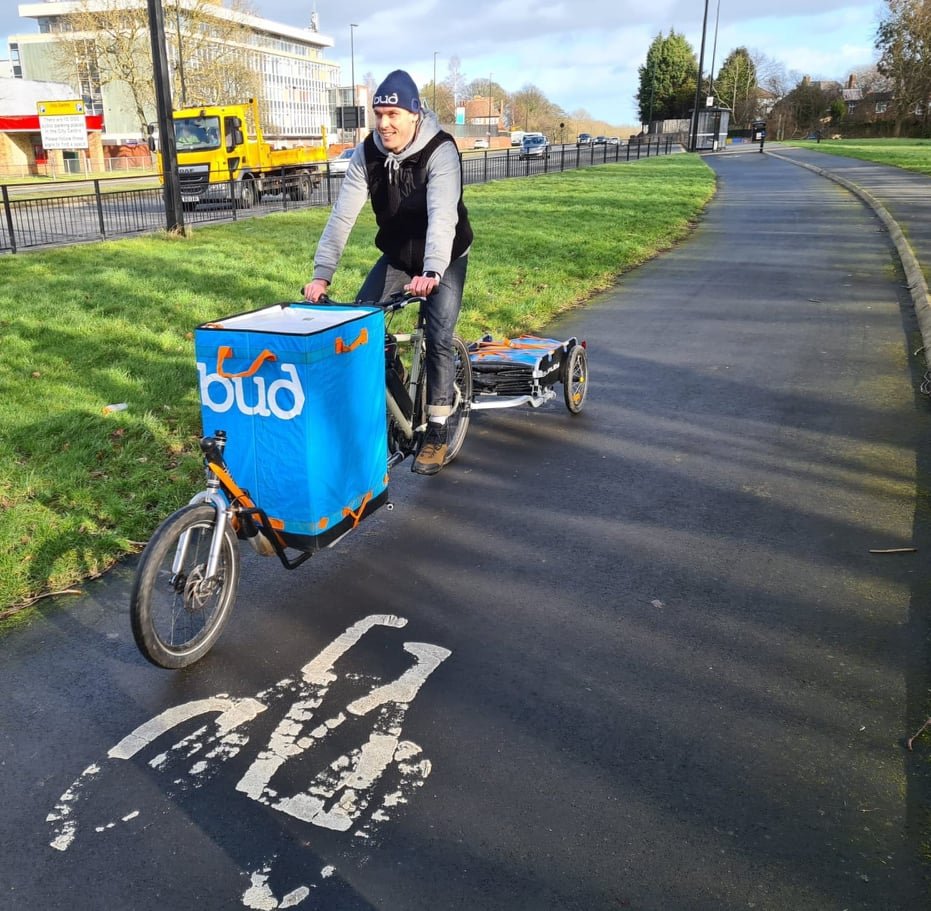 We empower your business with the speed and expertise of BUD logistics. We offer local, mid to low capacity parcel delivery coverage for Newcastle and Gateshead using E-bikes and cargo bikes so you can get your products delivered fast and efficiently. Our solutions are built to help small business succeed.
Local E-Bike and E-Cargo bike Courier Service for Newcastle and Gateshead
Your friendly neighbourhood bike couriers.
Same-Day, Next-Day, Emission-free, Delivery.
Thank you, for helping make the city a better place.
James.
07534362290.
FILL OUT A CALL BACK REQUEST

or give us a call on 07534362290