WE BRING YOUR BUSINESS CLOSER TO YOUR CUSTOMERS.
Take advantage of a simple, reliable and cost-efficient delivery alternative that builds your customer relationships. With us, your brand is at the centre of everything we do and we care about your customer's experience and your business values.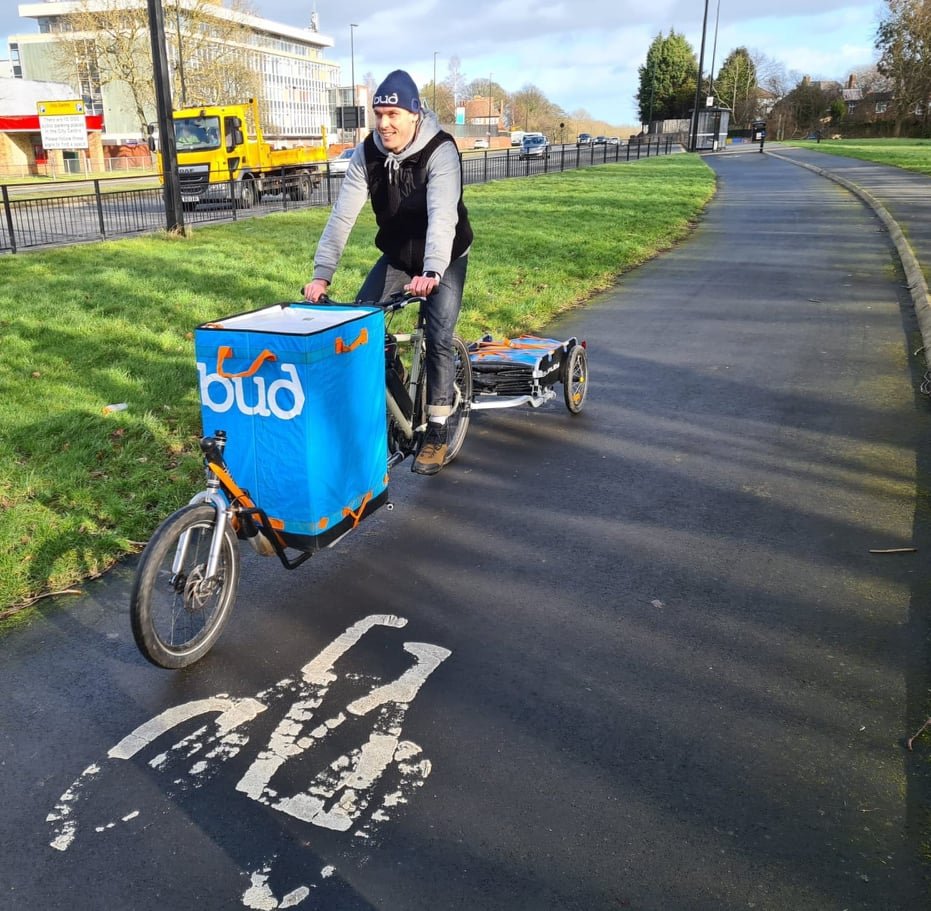 We empower your business with the speed and expertise of BUD logistics. We offer local, mid to low capacity parcel delivery coverage for Newcastle and Gateshead using E-bikes and cargo bikes so you can get your products delivered fast and efficiently. Our solutions are built to help small business succeed.
Local E-Bike and E-Cargo bike Courier Service for Newcastle and Gateshead
Your friendly neighbourhood bike couriers.
Same-Day, Next-Day, Emission-free, Delivery.
Thank you, for helping make the city a better place.
James.
07534362290.
FILL OUT A CALL BACK REQUEST

or give us a call on 07534362290